Learn to create and manage successful Facebook Groups
This workshop will take you through step-by-step how to create and manage a Facebook group for your business.
Why you need a Facebook group
Facebook groups are community forums, where people interact and share a common interest. They are great for businesses as you can build a highly engaged community of individuals who are interested in your sector and more importantly may be interested in the products and services you have to offer.
The content you post in your group will have much higher visibility than posts on your Facebook page – providing you manage it in the right way.
This workshop will show you how to create and embrace Facebook groups to help you generate leads and increase engagement. Groups are a great way of keeping in contact with your existing and potential customers.
Throughout the week, we'll be adapting your group to appeal to your target client and showing you how to grow your group, generate rapport and manage your members. By the end of the week you will have created a Facebook group that will appeal to your ideal client and a clear understanding of how to grow and manage it.
Speaker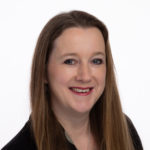 You can find out more about Rebecca by visiting:
Website: socialmediaexec.co.uk
Twitter: twitter.com/BecsBate
Linkedin: linkedin.com/in/rebeccabate
Workshop Details
Session 1: Tuesday 27 April 9:30-10:30am
How to use groups to grow your business
Setting up your group
Customising your URL
Adding tags so your group gets found
Session 2: Wednesday 28 April 9:30-10:30am
Review of previous session
A run through of the settings, including managing your notifications
Adding rules and regulations for your group members
Linking your group to your page to increase visibility
Adding group admins
Session 3: Thursday 29 April 9:30-10:30am
Review of previous session
Inviting people to your group
Creating events in your group
Content & scheduling
Other group functions
Session 4: Friday 30 April 9:30-10:30am
Review of previous sessions
Engaging in your group
Moderating your group
Analytics
How to register
There are a maximum of 10 places, so book early!